Who will be speaking at the North American Agroforestry Conference? Look here! We will have several exciting and innovative leaders with passions for agroforestry and carbon drawdown. Remember to register for the virutal conference here: https://www.savannainstitute.org/agroforestry-2021/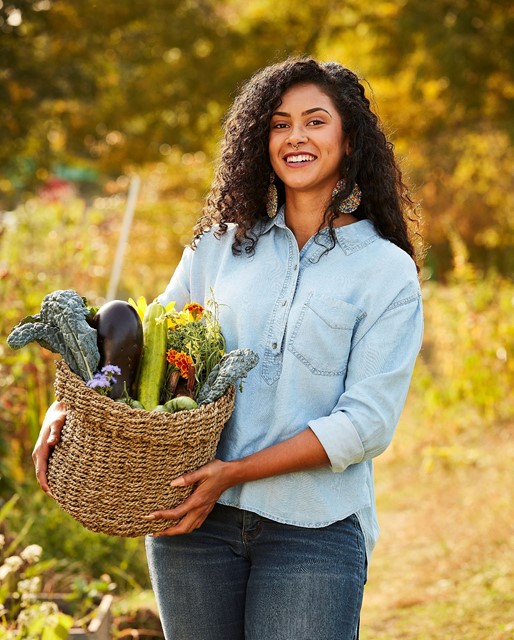 Miah Ulysse (mee-yah you-liss-ee | she/her) is a fierce justice advocate and community connector with roots in Minnesota and Haiti. She is passionate about creating more just systems through policy, food, farming, land access, and natural spaces. Miah has impacted the Twin Cities community through her work on policy/advocacy, program development, network building, and communications at organizations such as Loaves & Fishes, Wirth Cooperative Grocery, Appetite for Change, 40 Acre Co-op, and Wilder Foundation. She has advanced local, state, and federal food policy efforts - including the establishment and funding of the Urban Agriculture Grant Program by the Minnesota Legislature, one of the first urban agriculture-specific state-funded grant programs in the country.
Miah is the Principal + Founder of Rūted Solutions, a consulting firm based in Saint Paul, MN that offers facilitation, program development, and strategic planning services to clients who would like a fresh approach to their work.
A seasoned self-taught chef, budding herbalist, and outdoors fanatic, Miah enjoys getting her hands dirty in the garden and unplugging by spending time with nature.
You can find Miah on the Land Access panel, sharing her perspective on urban agriculture.
Odessa Piper founded L'Etoile restaurant in Madison Wisconsin in 1976, building networks to promote eating locally throughout the winter months. After transitioning ownership of L'Etoile in 2005, she became inspired by permaculture and expanded her range to Europe before moving to New England to cook and write about it. Currently Odessa mentors a seasonal work-study program in ecological foodways at Taliesin in Wisconsin.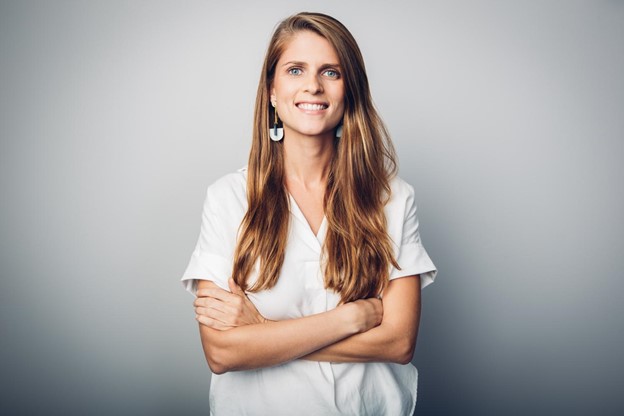 Danya Hakeem looks after Elemental's core accelerator functions: the portfolio of nearly 120 companies and the dealflow engine. She strives to facilitate key commercial inflection points for portfolio companies in the form of new revenue opportunities, pilots, investments and acquisitions. Over the past three years at Elemental, Danya has led food and agriculture, circular economy, carbon tech and water portfolios. Previously, Danya was the Program Director for Hawaiʻi Center for Food Safety, a non-profit organization that serves as an advocate for local and regenerative food systems. She has a background in freelance filmmaking, where she worked for over five years producing television programs and web-based video for National Geographic and Discovery Communications. She holds an M.S. in Conflict Analysis and Resolution from George Mason University, where she focused on resource-based conflict, and a B.A. in Communications and Business Management from Virginia Tech University. She is originally from Washington, D.C. and resides in Honolulu.
A-dae Briones worked for the University of Arkansas School of Law Indigenous Food and Agricultural Initiative while earning her LL.M. degree in Food and Agricultural Law. Her thesis was on the Food Safety Modernization Act as it applied to the federal-tribal relationship. She wrote extensively about food safety, the Produce Safety rule and tribes, and the protection of tribal traditional foods. A U.S. Fulbright Scholar, A-dae received her Bachelor of Arts degree in Public Policy from Princeton University, and received a Law Doctorate from Arizona State University's College of Law, in addition to her LL.M. degree in Food and Agricultural Law from the University of Arkansas.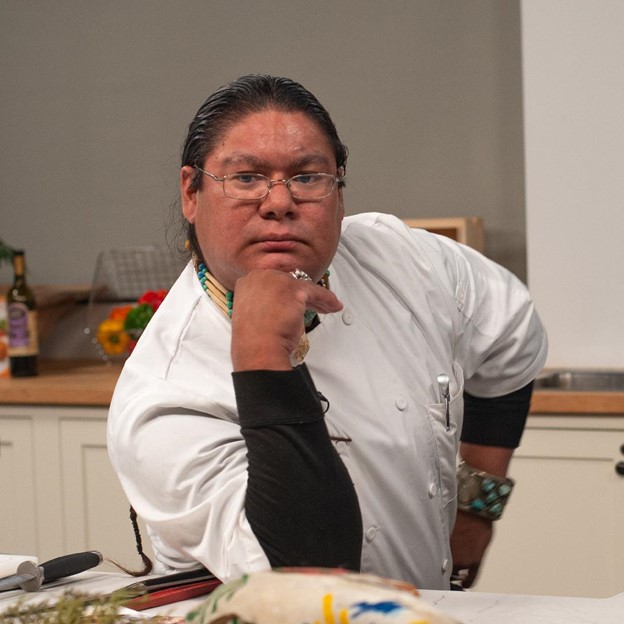 Chef Austin Bartold, a Lac Courte Oreilles tribal member, got his start in the restaurant industry washing dishes at the original Famous Dave's in Hayward, Wisconsin at age 16. Fast forward a few years and Chef Bartold becomes the first Native American graduate of Le Cordon Blue College of Culinary Arts in Mendota Heights. Chef Bartold made a name for himself in Minneapolis by cooking fresh, healthy recipes using traditional native ingredients.