AFTA's winter conference was offered December 6th-9th, 2020, in conjunction with the Savanna Institute's Perennial Farm Gathering (Figure 1, from 2019), an annual event that brings together agroforestry researchers, practitioners, and enthusiasts from throughout the Midwest. This year's event was held entirely online and sought to make connections among agroforestry researchers and practitioners through engaging, participatory presentations and other community-building events.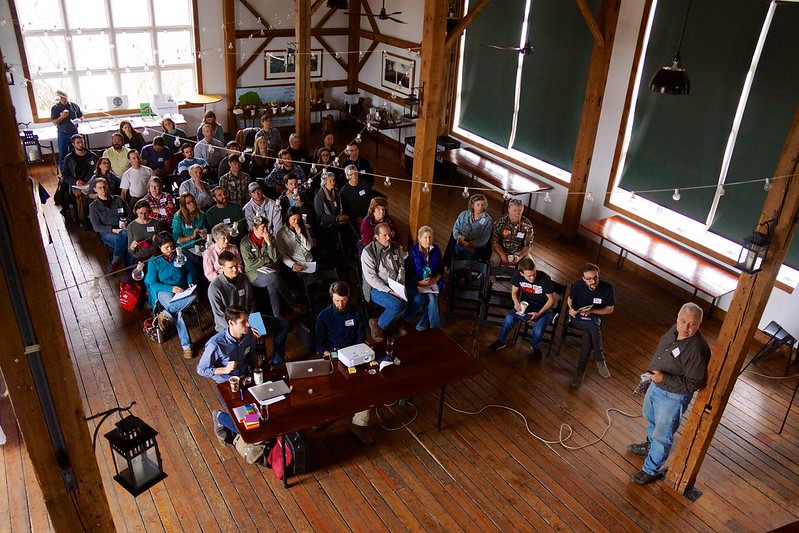 Figure 1: One of the Savanna Institute's early Perennial Farm Gatherings. This year's event will was held entirely online and had over 400 attendees.
This year's event also served as the launch of the Savanna Institute's new online agroforestry course. The online course was originally developed as a component of the Savanna Institute's agroforestry apprenticeship program, which was offered for the first time in 2019. The online course builds from existing agroforestry curriculum by making it 1) more comprehensive, 2) more widely available, and 3) more useful to a broader audience. It is intended to provide education for agroforestry farmers-in-training and agriculture professionals, as well as members of the public who are curious about agroforestry (Figure 2).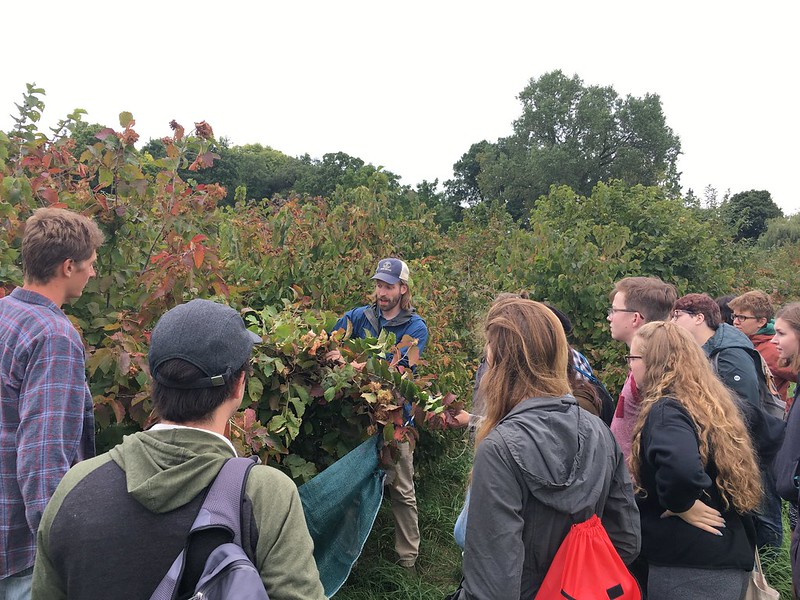 Figure 2: Savanna Institute staff member Scott Brainard leads a presentation on hazelnut production and harvest for a class of students from the University of Wisconsin-Madison. The new online agroforestry course will make agroforestry educational materials available and accessible to interested members of the public.
The course covers a wide variety of topics relevant to the research and practice of agroforestry. Topics include core crops and practices for the Midwestern US, social and historical contexts of agroforestry, foundational soil science and hydrology, landscape design, agroforestry and climate resilience, financial management, land access, marketing, and more.

Figure 3: The course will make use of the Savanna Institute's growing library of agroforestry resources, including its video library of interviews and virtual tours with experienced agroforestry farmers and researchers.
Interest in a structured agroforestry training system has been expressed by NRCS agents, state foresters, extension agents, and other agriculture-related consultants, particularly for agencies and positions requiring Continuing Education Units (CEUs) for licensure. It is hoped that the various professional opportunities presented by the course will make it possible to offer the course as a revenue-neutral training program for the public once established.
In addition to a lack of training opportunities, beginning agroforestry farmers and ranchers typically lack a community of like-minded practitioners. The online education program and supplemental programs such as the Savanna Institute's Apprenticeship Program are intended to develop a community of practice, where students and cohorts can bond with each other through online discussion forums and be connected to expert agroforestry farmers, researchers, and others within the Savanna Institute's extended network. The Perennial Farm Gathering was the perfect time to launch these communities of practice for other attendees as well, with the intention of connecting other agroforestry professionals with each other in this time of physical isolation (Figure 4).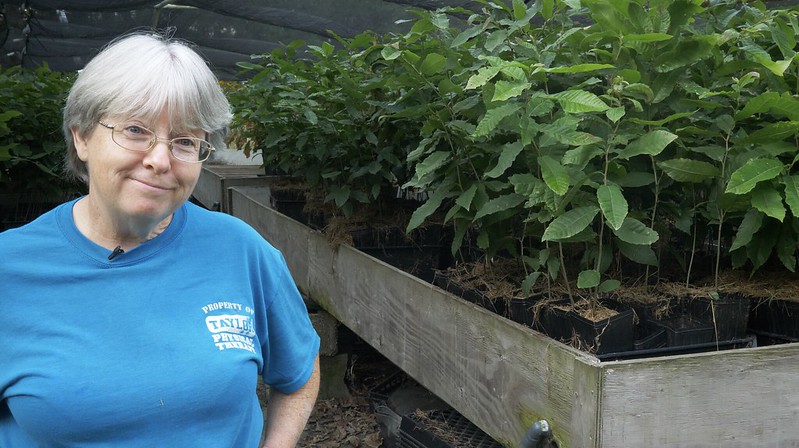 Figure 4: A key part of the online course will be the establishment of "communities of practice," launched at the Perennial Farm Gathering. These networks are intended to build connections among agroforestry researchers and farmers and help connect beginning farmers with experienced agroforesters such as Kathy Dice of Red Fern Farm.
This year's online Perennial Farm Gathering presented the perfect opportunity to launch this publicly available online course. Through a combination of sessions focused on networking, panels, research talks, and more, the Perennial Farm Gathering is designed to give participants an opportunity to make and grow connections, learn from each other, and see on-the-ground examples of innovative agroforestry practices and research going on throughout the Midwest. The connections and knowledge created and shared in this space will be available well beyond 2020, and will become a virtual place where perennial farmers, researchers, and enthusiasts can access resources and recorded sessions and, most importantly, continue their connections and conversations.
The Savanna Institute is a nonprofit organization based in the upper Midwest working to support agroforestry. You can learn more about the online agroforestry course and the Perennial Farm Gathering at our website, www.savannainstitute.org.