A critical barrier to successful agroforestry adoption and implementation by farmers is the lack of extensive training opportunities in agroforestry. To meet this need, this season the Savanna Institute launches the first year of our Agroforestry Apprenticeship Program. Apprenticeships with on-farm training, while common for organic annual vegetable production, are nearly non-existent for agroforestry. This program is the first of its kind to provide on-farm training opportunities in agroforestry, where we connect the next generation of agroforestry farmers with seasoned mentors. Through on-farm training, online agroforestry coursework, and travel to other agroforestry farms throughout the Midwest, the apprenticeship program provides a multi-pronged approach to training agroforestry farmers that focuses on critical hands-on, in the field training, while also providing additional avenues for engaged learning.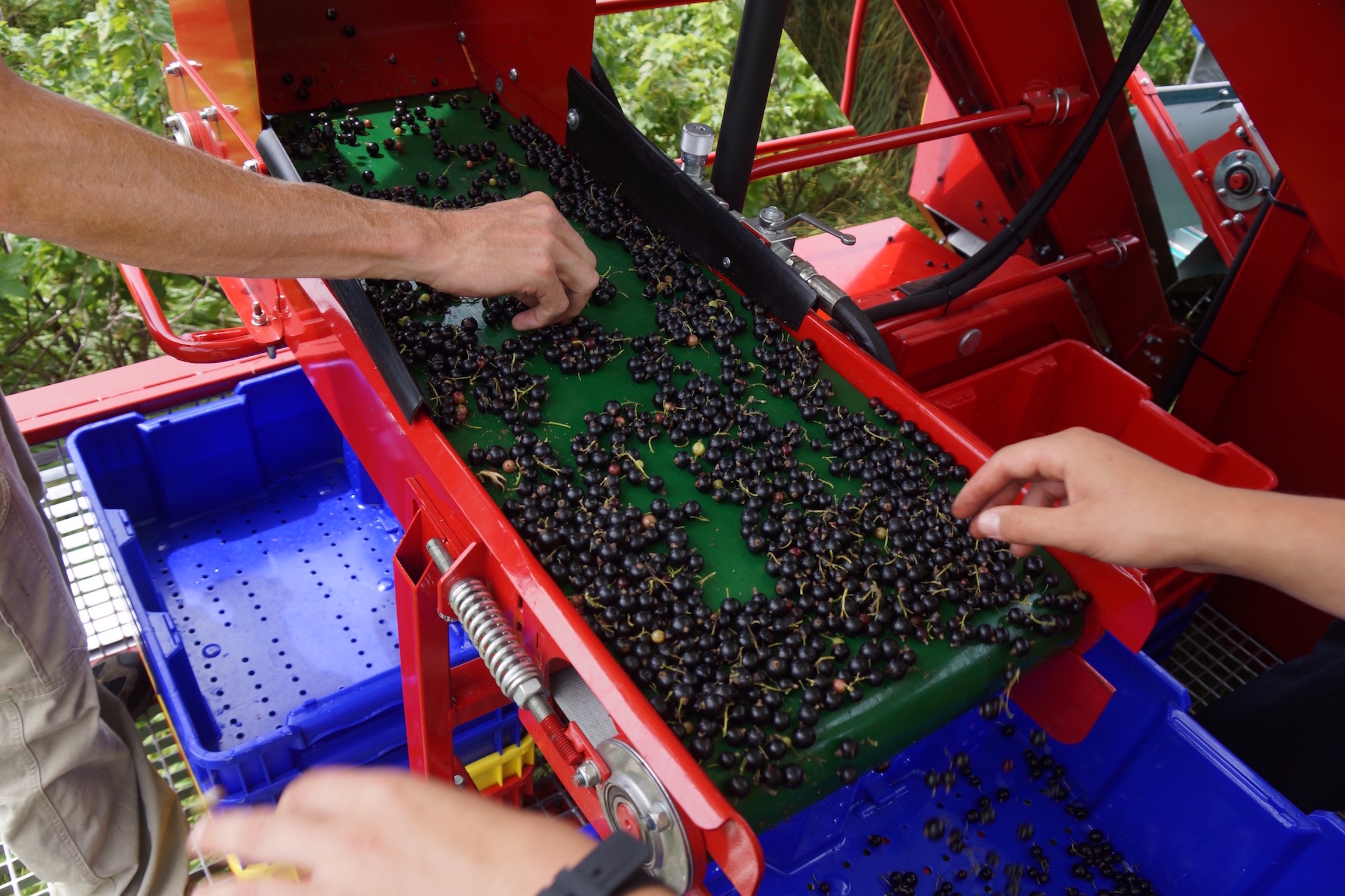 Figure 1 Mechanical harvest of black currant
For the on-farm training, apprentices will spend 10 weeks on the farm of a mentor agroforestry farmer with part- to full-time employment throughout the period. On the farm, apprentices will learn about perennial crop establishment, management, and harvest; farm planning and decision-making; equipment maintenance; product marketing; farm/tree finance, and more. In addition to the on-farm training, apprentices will have access to farm visits throughout the Midwest via cohort training days at each host farm, online course work on agroforestry curated by Savanna Institute staff, and our growing network of agroforestry farmers for peer learning and professional development.
The cohort training days provide apprentices with the opportunity to gather and gain competency in agroforestry skills at each of the host farms in the program. During each of these days, farmer mentors will provide formal training in agroforestry design, tree establishment, herbicide application, saw mill operation, harvest and pack-out (Figure 1), and customer relations. These Cohort Training Days will be an essential community building and training opportunity for the apprenticeship cohort and a chance for each apprentice to see different agroforestry operations.
The online course work will dive into the foundations of agroforestry and cover topics which include the core agroforestry practices, common perennial crops, agroforestry farm establishment, and more. Our mentor farmers and their operations are based throughout the Midwest. The farms represent the diversity in agroforestry practices, operation size, and enterprises that can be found throughout the region (Figure 2 & Figure 3). Many of these established farmers "blazed their own trail" using organic farming internships, jobs, apprenticeships, and on-farm experimentation to get to where they are now. Participating agroforestry farms include:
A silvopastured livestock operation in Minnesota
A diversified tree orchard in Wisconsin
A tree nursery and chestnut agroforest in Iowa
A diversified tree crop and alley cropping operation in Illinois
A diversified chestnut, hazelnut, and currant alley cropping operation in Illinois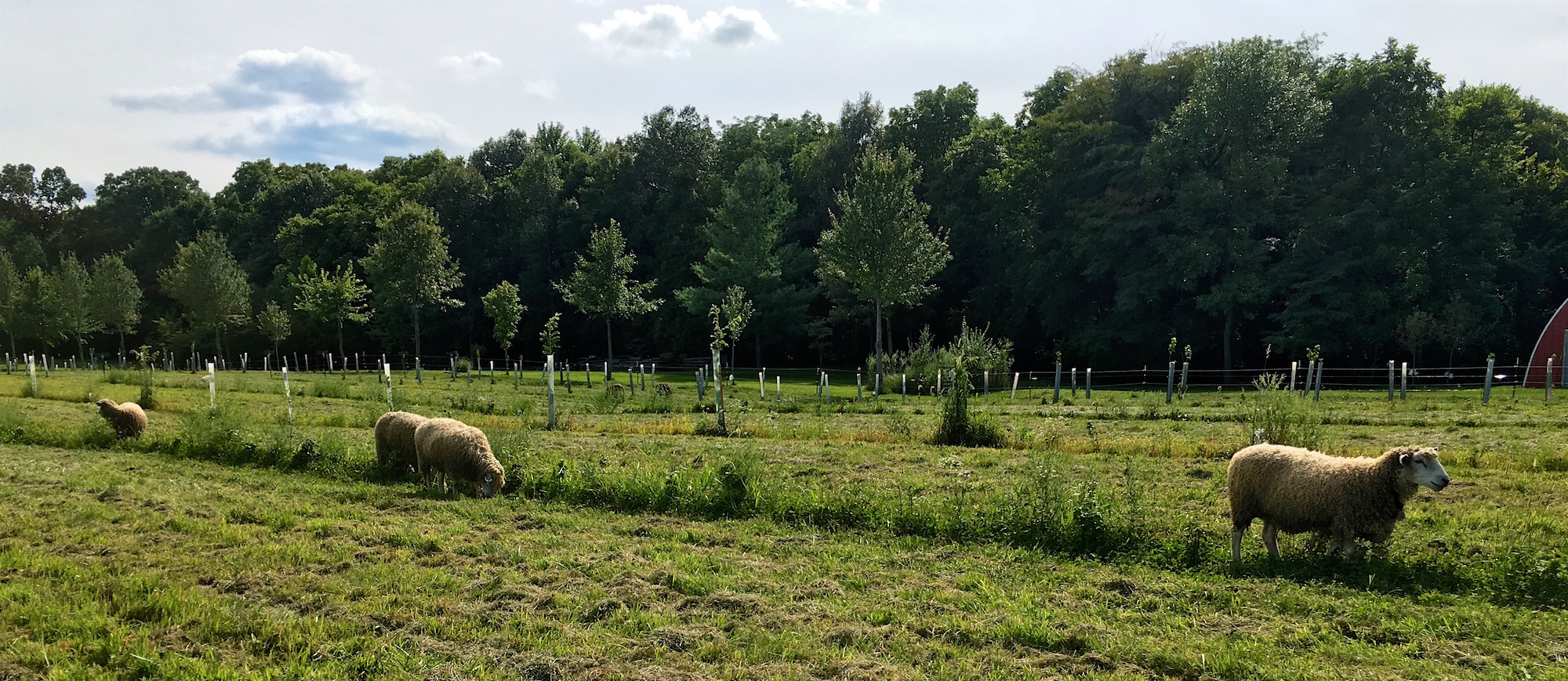 Figure 3 Sheep silvopasture
Though there was substantial interest in the program, we are only able to support a few apprentices due to limited financial resources. Such high interest in the program further demonstrates the need for programs such as this. The apprentices we have matched with our mentor farmers have various levels of agroforestry knowledge and expertise, have roots in the Midwest or hail from the east coast, and seek to develop their skills in agroforestry so they may operate their own agroforestry farm or work with other farmers as consultants, researchers, or technicians in the field.
We are excited for the coming season and the many opportunities this program offers for education and personal growth for all those involved, including the Savanna Institute team! While there may be bumps along the road, the beauty of this pilot program is its customizability to the needs of the apprentice cohort and the mentor farmers. This year's program will pave the way for future years and we at the Savanna Institute are excited to be coordinating this opportunity.