The AFTA Board of Directors
The AFTA board underwent a major renewal at the General Meeting on Wednesday, June 19th, 2013 in Charlottetown, Prince Edward Island. It is indeed exciting to see and we look forward to the new ideas, initiatives that will result from it.
Welcome to new AFTA board members who took their places on the board following the General Meeting. The new board members are: David Smith, Maren Oelbermann, John Munsell, Rich Straight, Tyler Carlson, Ranjith Udawatta, Badege Bishaw and Raju Soolanayakanahally. The board is also happy to have the participation of Dr. Dirk Freese of Germany as an ex officio member, representing the European Agroforestry Federation (EURAF).
Congratulations to Diomy Zamora, who has agreed to serve as the new AFTA president. Thanks go to Mike Jacobson, who will continue to serve on the board as Past President.
Thanks and farewell to AFTA board members who recently stepped down from the board after years of service – Larry Godsey, Ina Cernusca, John Kort, Steve Sharrow, Charlie Feldhake and Mike Demchik
The current Board of Directors
Diomy Zamora – President
Mike Jacobson – Past President
Maren Oelbermann – Secretary
Gary Wyatt
David Smith
Raju Soolanayakanahally
Deborah Hill
Tyler Carlson
Dean Current
Ranjith Udawatta
Lisa Zabek
Rich Straight - Treasurer (ex officio – representing USDA National Agroforestry Center)
Dirk Freese (ex officio - representing the European Agroforestry Federation)
Comings and goings
At the USDA, Bruce Wight retired in 2013, after many years of service, including his recent years as the NRCS National Forester. Bruce has retired to his hometown of Ames, Iowa and hopes to continue his involvement in agroforestry in years to come.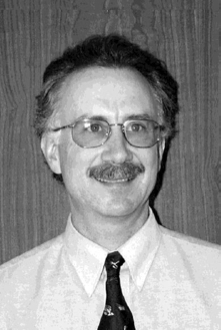 Andy Mason will be retiring soon, having served for years with great enthusiasm as the Director of the National Agroforestry Center (NAC). It is hoped that Andy's position will be filled expeditiously. Information about the position can be seen on the AFTA website (www.aftaweb.org).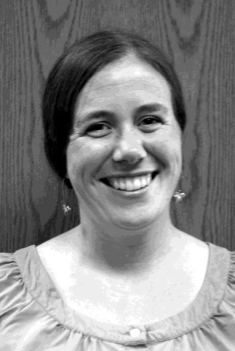 Kate MacFarland is the new Assistant Agroforester at the National Agroforestry Center in Lincoln, Nebraska. She began at NAC in mid- August and will focus on technology transfer, working with Rich Straight to provide agroforestry technical assistance. Previously, Kate worked for the US Forest Service in Washington D.C. as a Natural Resource Specialist focused on woody biomass utilization. Kate has previously worked in Eugene, Oregon as a research assistant with the Ecosystem Workforce Program and then a project manager for the Community Service Center, as well as in agriculture and natural resource management in New York, Alaska, Massachusetts and Senegal. Kate has a B.S. in Natural Resources from Cornell University and a Master's degree in Community and Regional Planning from the University of Oregon.