The WNC woodland stewards celebrated our 4th year growing together in the forests of western North Carolina (WNC) in December 2019. Highlights from the season included new plantings, expanded production, and data collection for ramp and ginseng research projects.
The WNC woodland stewards are a group of committed forest farmers that gathers once a month to work, learn, and forest farm. We are an off-shoot of the WNC Medicinal Herb Growers, a group of farmers and NC State Research and Extension, established 2012 in western North Carolina.
Native woodland botanicals of Appalachia are in need of conservation. Opportunities are prevalent for forest landowners to steward, grow, and market select botanicals. Gaps in the supply chains of native botanicals include propagation, conservation, and post-harvest handling considerations. These topics and more guide the research and extension programming from Dr. Jeanine Davis's NCSU Alternative Crops and Organics Program. Each month the WNC woodland stewards gather for hands-on skill building and maintaining our woodland botanical demonstration site.
2019 began with waking up the beds and path maintenance. Eager woodland stewards awaited ramps emergence and the opportunity of data collection for a sustainable harvest study (Figure 1).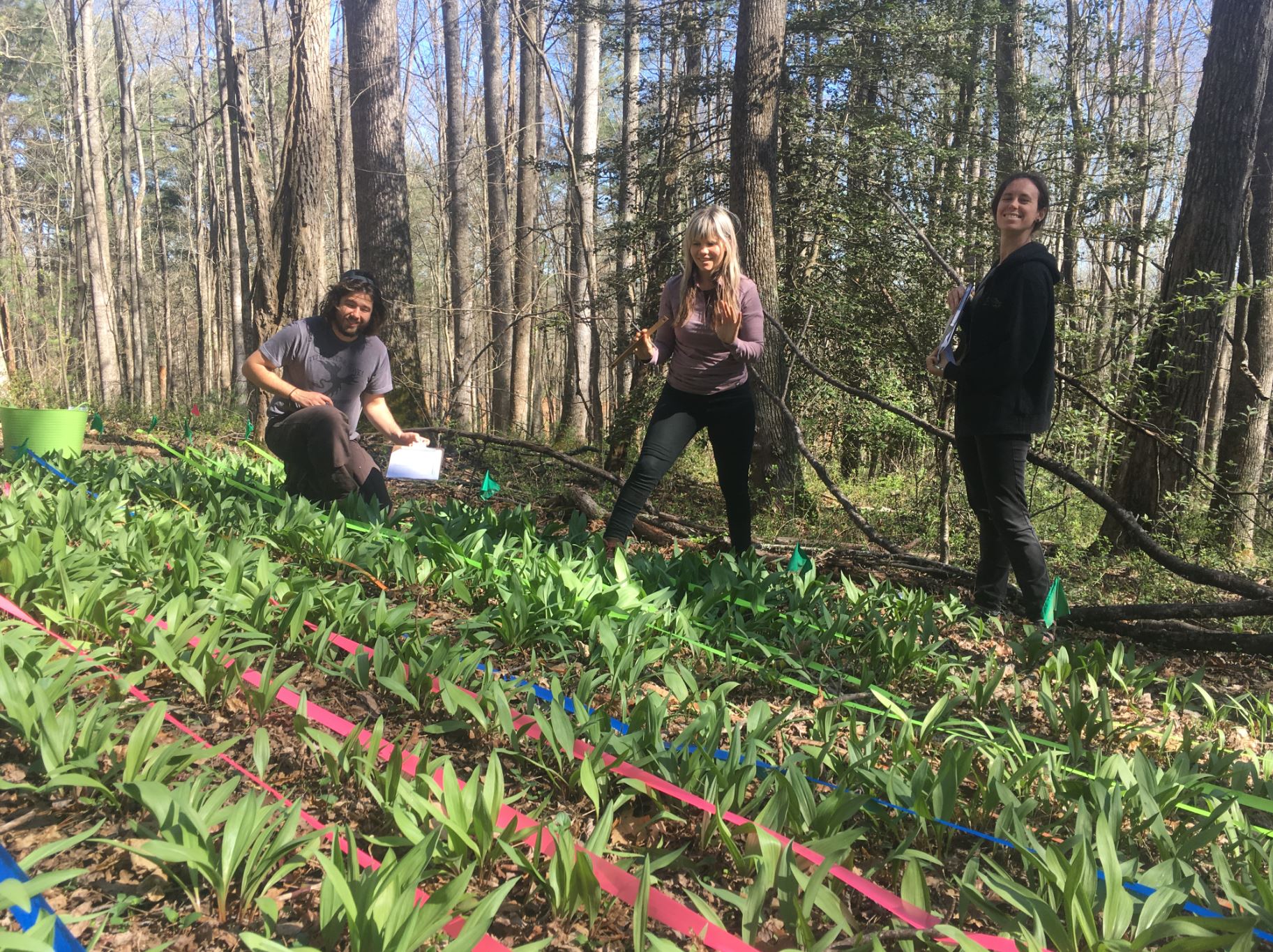 Figure 1. NCSU Undergraduate intern Aaron Linkous, Master's candidate Gwen Casebeer, and Research Assistant Katie Learn mark ramp plots for emergence data collection. Jeanine Davis Program 2019.
The season was ripe with engaged work, from drainage and water management with permaculture techniques and elderberry live stake planting to planting out specimens from our propagation nursery including Actaea racemosa (black cohosh), Hydrastis canadensis (goldenseal), Allium tricoccum (ramps), Panax quinquefolius (ginseng), and Chamaelirium luteum (false unicorn) (Figure 2).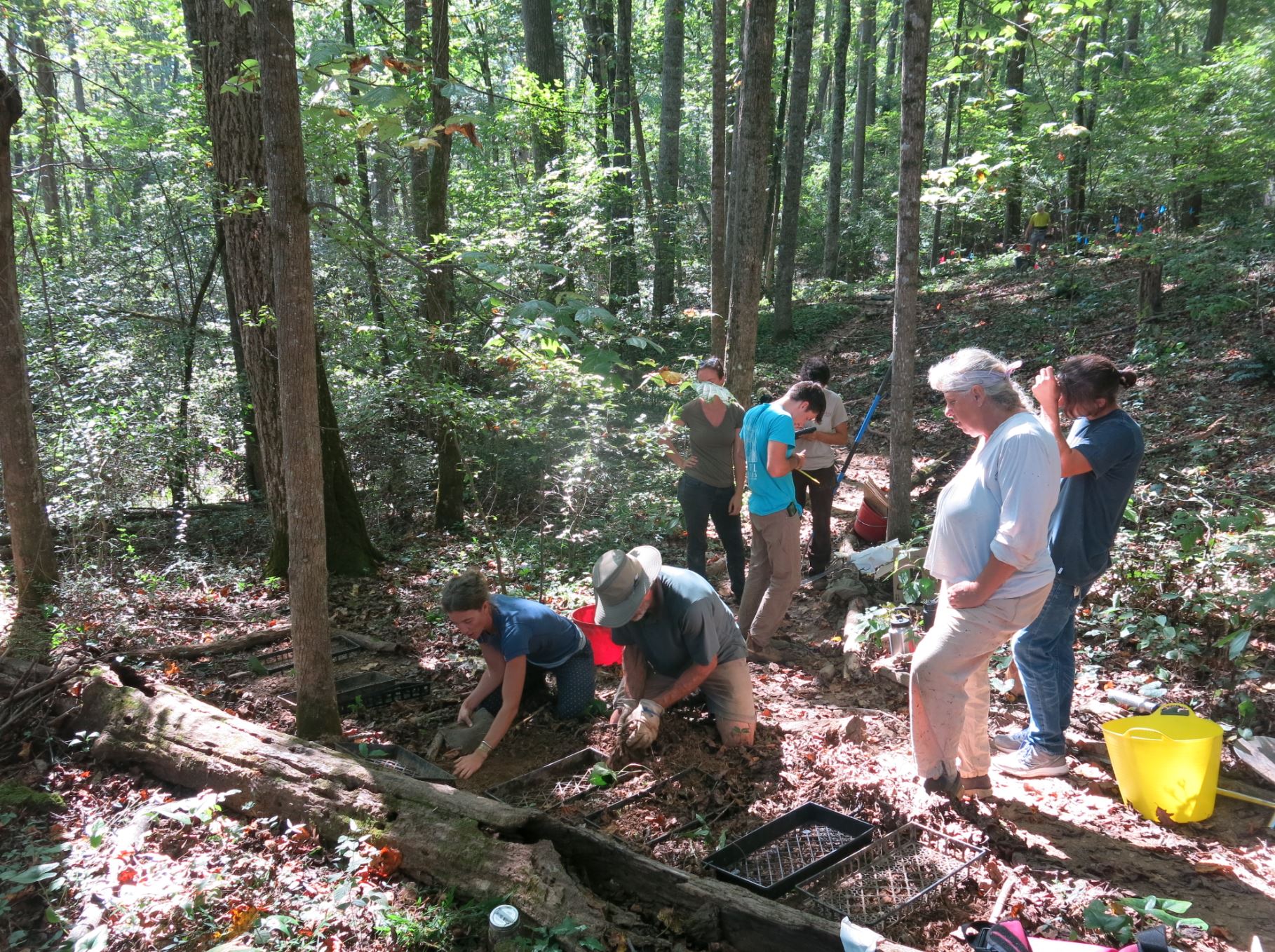 Figure 2. WNC Woodland Stewards prepare beds and transplant 2 year old nursery material to forest farming demonstration woods. Jeanine Davis Program 2019.
Working with native forest botanicals in our demonstration forest through the seasons is a unique offering for this active group of forest farmers. We observe, tend, and discuss with the shared goal of conservation through cultivation. In addition to our Mills River site work, field trips to area forested sites and group-member project locations are a highlight of our adventures together. The WNC Woodland Stewards are also on call when plant rescue opportunities arise (Figure 3).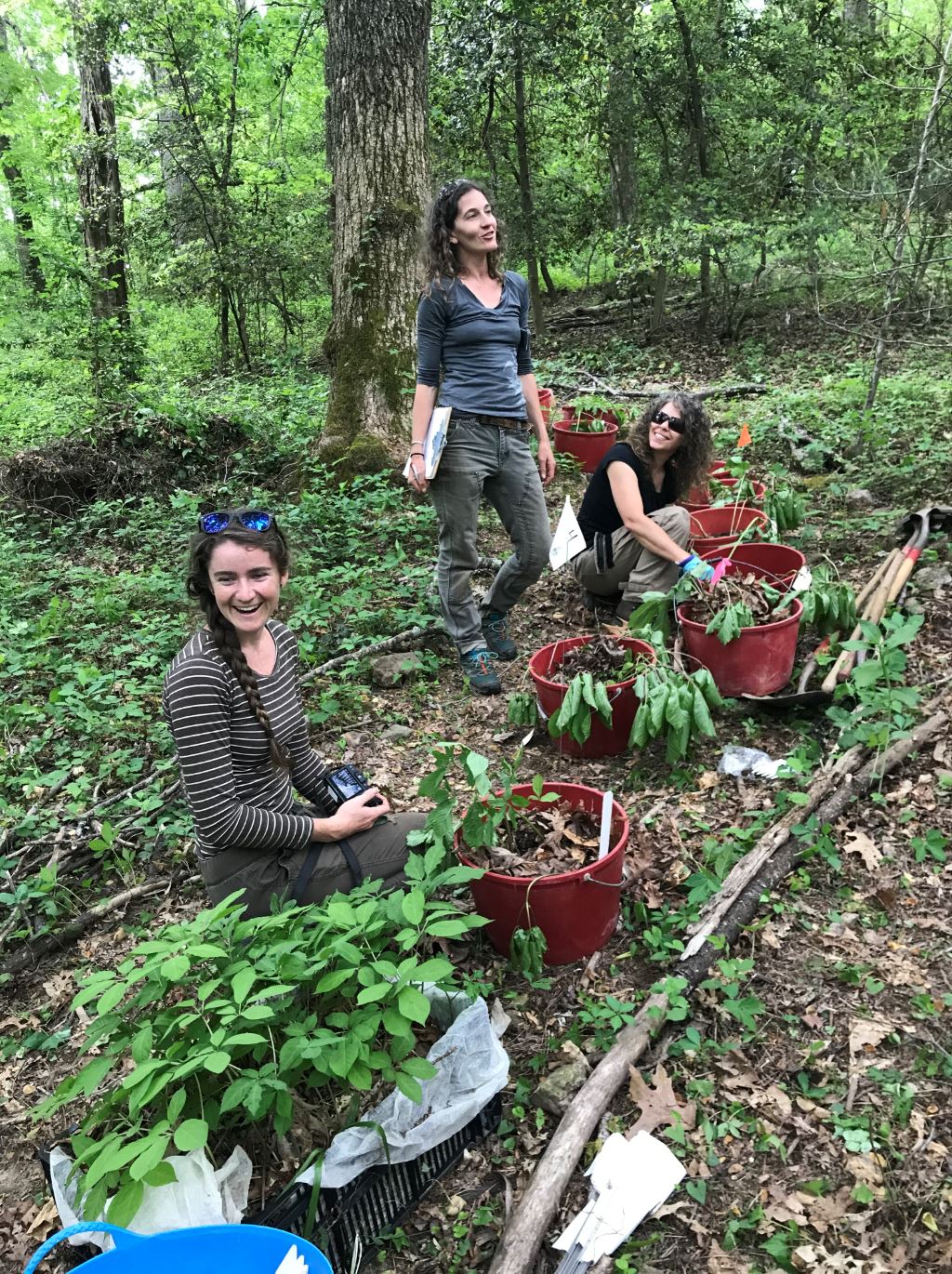 Figure 3. Researchers Leonora Stefanile, Margaret Bloomquist, and woodland stewards transplant ginseng following a plant rescue. Jeanine Davis Program 2019.
A small group of advanced woodland stewards began research projects in 2017, and continue to contribute to new and existing projects with Dr. Davis's research team. Known as the WNC Woodland Curators, they are involved with a sustainable ramps harvest study looking at regrowth and seeding rates of various intensities of leaf harvest, a ginseng cloning and propagation study, and goldenseal propagation efforts for 2020. As well, Jesse Tysinger contributed to the group this semester through an NCSU undergraduate research project. Jesse is looking at soil biological activity at various stages of wild simulated ginseng plots (Figure 4).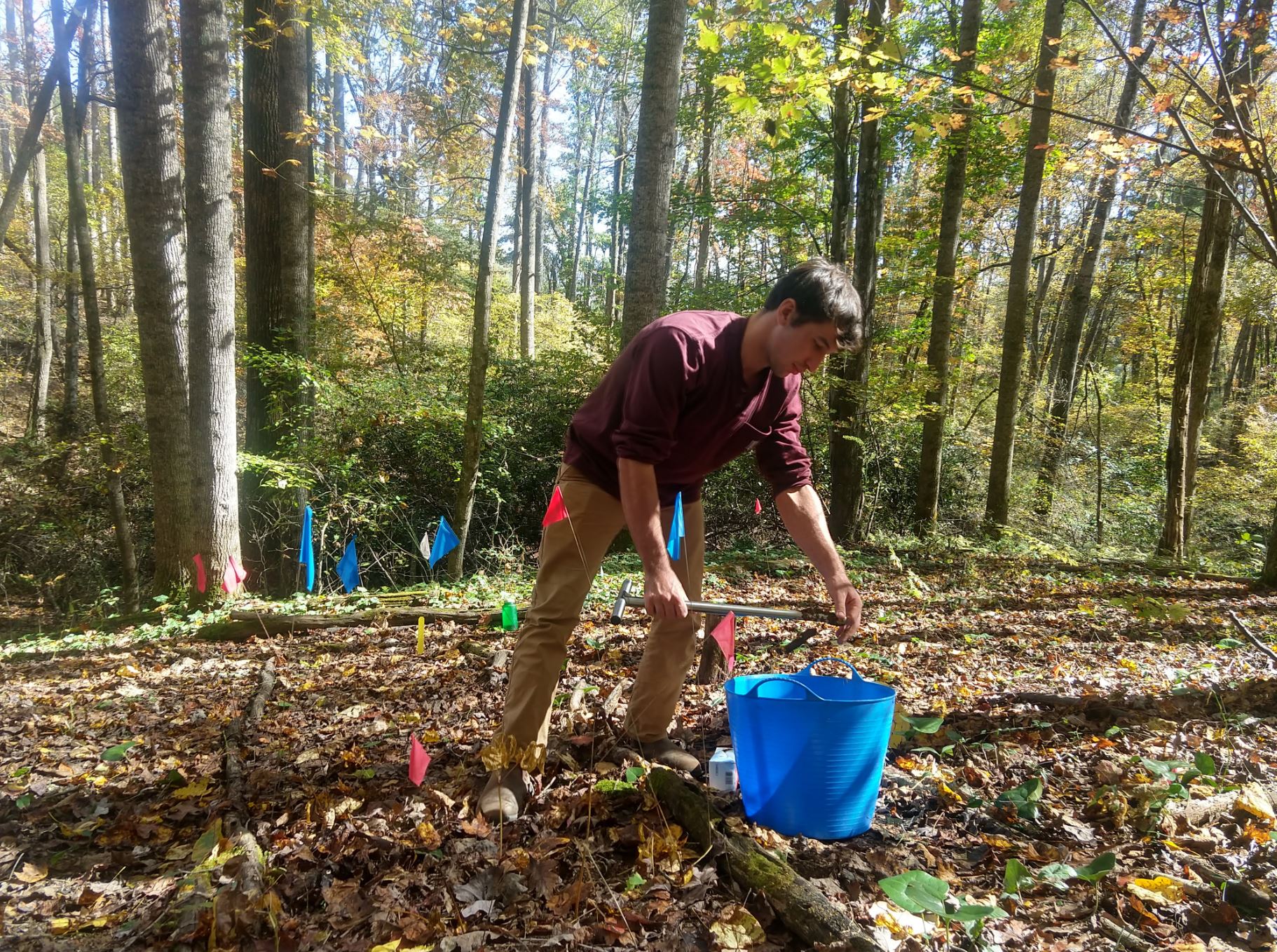 Figure 4. Jesse Tysinger collects soil samples from wild simulated ginseng plots; NCSU undergraduate research project. Jeanine Davis Program 2019.
Expanding our demonstration woods site to production-scale forest farming is a group goal over the next two years.
The group is based at Mountain Horticultural Crops Research and Extension Center, supported by the WNC Medicinal Herb Grower group leadership of Meghan Baker, Buncombe County Extension Agent; Craig Mauney, Area Specialized Agent; Bart Renner, Transylvania County Extension Director; and Research Associate, Margaret Bloomquist. The WNC Woodland Stewards and our demonstration woods are also supported by the Appalachian Beginning Forest Farming Coalition (ABFFC), a committed group across Appalachia rich with collaborative programming and efforts – join us!
Please see our website and social media sites for more information. Interested in joining the WNC Woodland Stewards? Email This email address is being protected from spambots. You need JavaScript enabled to view it.
https://www.appalachianforestfarmers.org/