In addition to the products and environmental services provided, trees in silvopastures can benefit animal welfare through the provision of shade. The value of shade for livestock should not be defined merely by apparent gains in productivity as heat may negatively affect animal comfort and behavior prior to any noticeable decline in performance. The objective of a recent study at a 20-year-old hardwood silvopasture site in Blacksburg, VA, was to document not only the productivity of these systems, but also the benefits to sheep comfort and behavior.
In this study, black walnut and honeylocust silvopasture systems supported equivalent lamb live weight gains compared to the open pastures during three summers. In the case of the black walnut silvopasture, this occurred despite 30% lower forage availability compared to treeless systems. The honeylocust silvopastures had slightly greater forage productivity and nutrition than open pastures. It is clear that forage characteristics were not the only factors driving animal performance, particularly in the black walnut silvopastures. Greater animal comfort provided by the black walnut trees likely compensated for any changes in forage production and nutritive value in these systems.

Using imagery from time-lapse cameras, we found that lambs in silvopastures actively followed and utilized shade from the trees. In addition, lambs in silvopastures spent more time lying down, while lambs in open pastures stood up more than two hours longer each day than lambs in the silvopastures (Figure 1). More time spent standing indicates greater energy expenditure and greater discomfort experienced by lambs without shade. Lambs in the silvopastures grazed more frequently and more evenly throughout the midday hours compared to the lambs in the open pastures.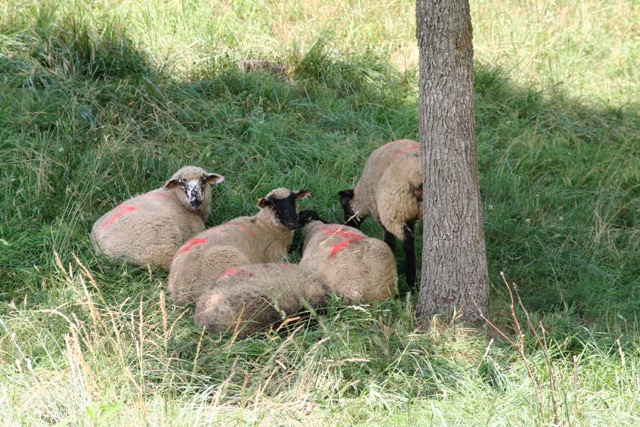 Figure 1. Sheep lying down and grazing during the heat of the day under the shade of a black walnut tree.

With intravaginal temperature loggers, we also collected core temperatures of the ewes while they were on pasture. The shade of the black walnut trees kept lambs 0.7 F° cooler during the hottest parts of the day. However, the lambs in the honeylocust silvopastures had similar vaginal temperatures, and in one month (August) they had hotter peak temperatures than lambs in the open pastures. The reasons for this are not clear, but likely are tied to leaf loss and declining shade from honeylocust trees later in the growing season and to greater forage consumption by the lambs managed in these systems. Nevertheless, both tree species modulated the impact of ambient conditions on lamb vaginal temperatures. The variable effect of tree species on animal physiology may be an important consideration for producers designing silvopasture systems.

The data collected in these studies have shown that silvopastures can increase the total land productivity of cool season forage-based pastures, while improving animal welfare in temperate regions during summer months. We are beginning a similar study this summer at a recently established silvopasture research and demonstration site in Blackstone, VA (Figure 2). We will compare heifer performance and development in thinned loblolly pine and hardwood stands to heifer performance in open pastures and newly planted loblolly pine silvopastures.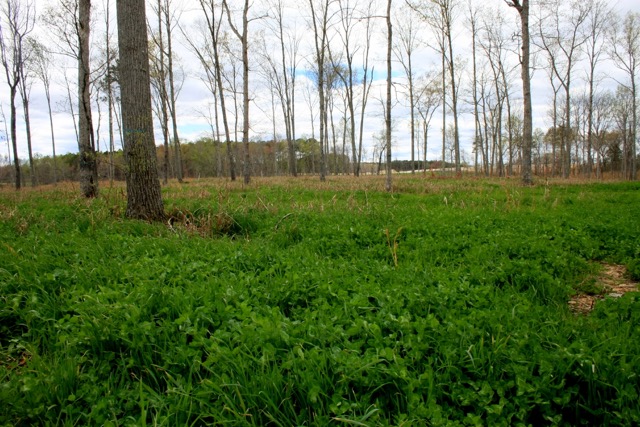 Figure 2. Newly established silvopasture at Virginia Tech's Southern Piedmont Agricultural Research and Extension Center in Blackstone, VA.