Each spring, hundreds of thousands of pounds of edible greens known as ramps make their way from forest floors to farmer's markets, restaurants, and retail stores across North America. The increasing commercial popularity of ramps over the past 20 years has raised concerns about their sustainable management. But, what could the sustainable harvesting of ramps on a commercial scale look like? This is the question that a new agroforestry research partnership seeks to answer.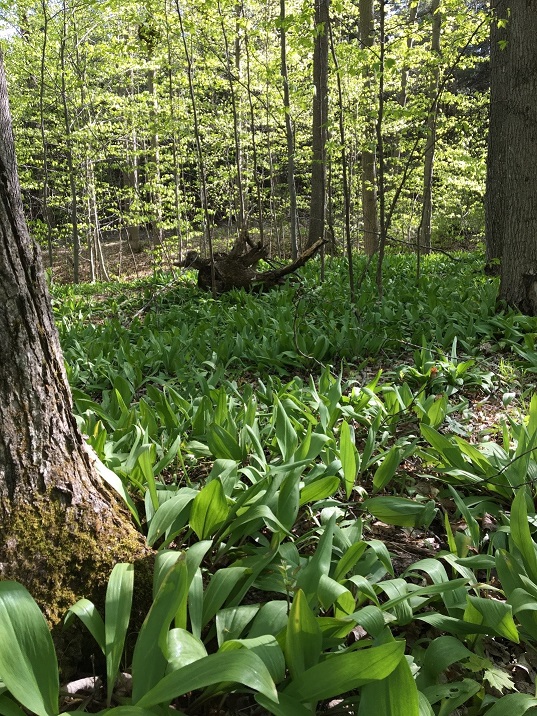 Ramps are an iconic spring green in many parts of eastern North America. Also known as wild leeks or Allium tricoccum, they are a relative of the onion, beloved for their pungent taste and spring tonic properties. Although ramps are often closely associated with southern Appalachian culture, they can be found in rich hardwood forests from southern Georgia to Manitoba, Canada.
While several efforts have been made to intensively cultivate ramps, a majority are harvested from eastern woodlands. A large share of these are consolidated and sold by a few commercial distributors who may process up to 50,000 pounds of ramps in a season. Though the sale of ramps on a large scale raises questions about sustainability, it can also provide excellent opportunities for encouraging businesses to adopt sustainable harvesting practices for ramps and other forest edibles at a commercial level.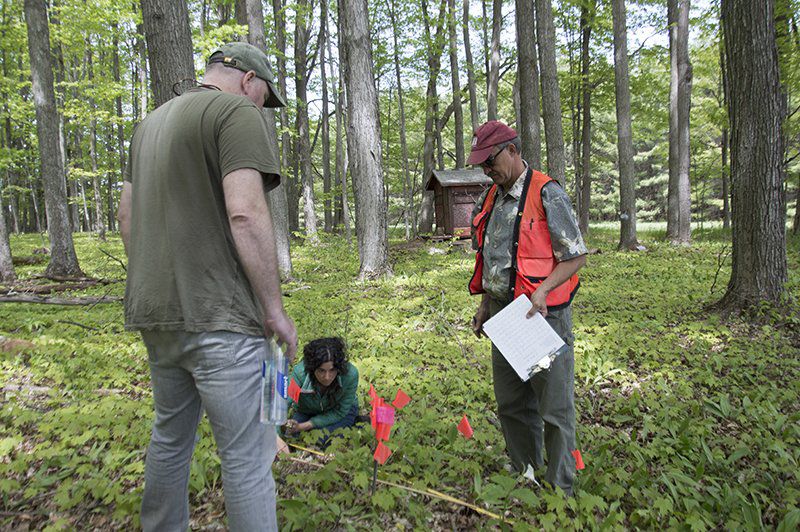 Last spring, Dr. Jim Chamberlain of the U.S. Forest Service, Southern Research Station and Dr. Michelle Baumflek of Virginia Tech began a collaboration with the newly-formed Institute for Sustainable Foraging (ISF) to better understand commercial harvesting practices. The goal of the ISF is to create a sustainable harvesting certification program for ramps and other forest edibles. To date, ISF standards are based on the best management practices of experienced ramp gatherers. The local ecological knowledge of these harvesters will be complemented by research and monitoring plots that Chamberlain and Baumflek have established near Traverse City, Michigan. Located in forests where ramps are commercially harvested, the researchers will revisit sites in the coming years to determine the effects of harvesting on ramp density, plant size, and overall population health. The intent of such work is to contribute scientific information to future harvest certification standards.